Fallen Soldier Memorial
Ed Donovan, Site Manager
silverfox744@aol.com
Visit Us:
2412 Infantry Rd.
Wilmington, NC
Directions
The Fallen Soldiers Memorial was dedicated June 21, 2008. This was a great day for all of us involved with Step Up For Soldiers as well the members of the 30th Battalion North Carolina Army National Guard.
Engraved Brick Paver Form
(click to donate brick with name of your choice)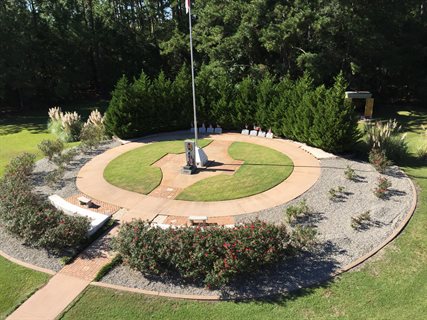 We continue to make additions to the Fallen Soldier memorial walkway and garden with additional engraved pavers. The retired members of the 30th Battalion has purchased over 60 brick pavers, we will be opening this new section of the memorial garden as the weather breaks.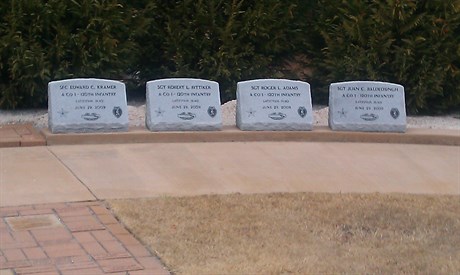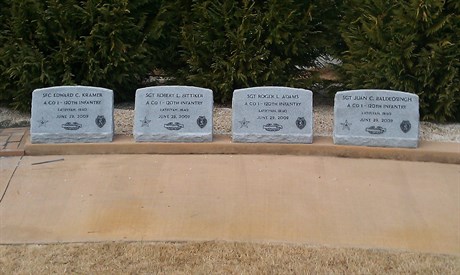 The Fallen Soldiers Memorial is maintained on an all-volunteer basis with Ed Donovan serving as the Memorial caretaker and Events coordinator. With the assistance of his wife Pat, Precise Lawns, and additional volunteers, the grounds and memorial are always well maintained. Thanks to the assistance of Jim Koytk, an irrigation system has been installed, and a deep water well graciously donated to our organization. Local businesses have also donated services including well digging and electrical work to the Memorial. The Fallen Soldiers Memorial is dedicated to all members of the armed services. It is open to the public, and may be visited weekdays when the Armory is open. Events include: Motorcycle rides and ceremonies for the fallen and the wounded. New pavers and stones are added on a continuous basis. If you are interested in a paver you may contact us for further information or click on the link above titled: Engraved Brick Paver Form.